With a view to retaining the existing façade, this ambitious project sees the complete renovation of a retail arcade to make way for upscale residential units in the heart of Leicester.
By maintaining the existing façade, we can protect the identity of this landmark building while thoroughly modernising the interior. The scheme keenly supports the overall regeneration of the city, positioning it as a place to be and to travel to.
Offering 53 studio, one and two-bed apartments, this innovative development adds immense value to the area with highly sought-after city centre housing. On the ground floor, 10 retail units will be retained with a little change to the layout.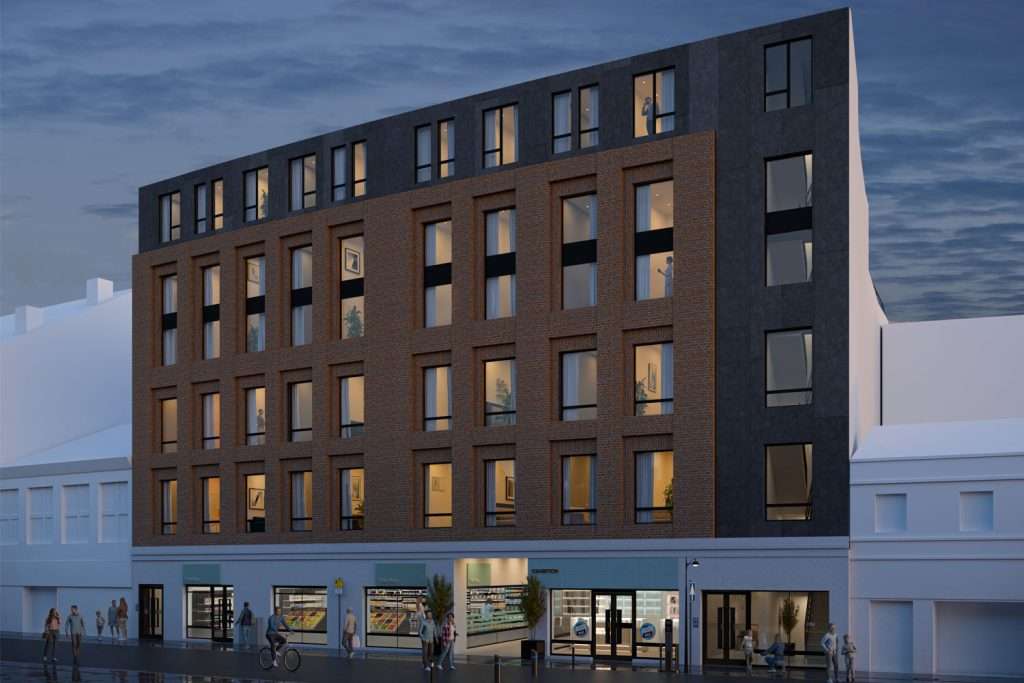 On the upper floors, dramatic change will be seen alongside the addition of three entirely new floors and a green roof terrace opening out to the sky. A central void acts as an effective light well with apartments arranged intuitively around it. Practically invisible from the street below, the roof terrace offers essential outdoor space for residents and an oasis-like retreat from the hectic hustle of the city centre.
When viewed from Market Place, additional floors are recessed with grey metal cladding for as little impact on the street scene as possible. This retains the heritage feel of the building while adding subtle character and refurbishment. From Cank Street, the existing façade will be inherently improved with a combination of characterful brickwork and cladding.