Nestled in the historic valley town of Tonypandy, this residential apartment scheme is set to bring a refreshing new development to an existing derelict site.
Sympathetic to the existing street scene, the building follows the curved road line and will feature native landscaping to enhance the exterior. Set back from the road with underground allocated parking, residents will enjoy a sense of privacy without compromising on the local warmth of the community.
Providing much-needed housing and regeneration, the block will consist of 22 one- and two-bedroom apartments with excellent access to local transport links and amenities. Private balconies and a communal outdoor space provide essential access to the fresh valley air. The new building will offer a much-needed contrast to neighbouring properties with a fresh, welcoming expanse of open space, and modern design aesthetic.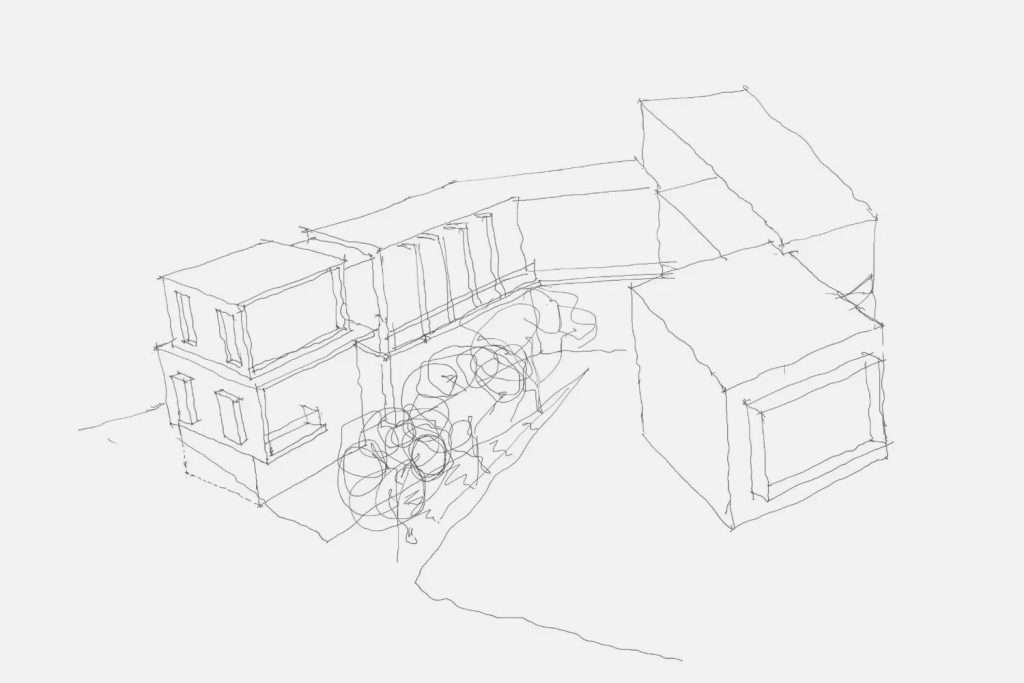 To enhance the subtle character of the building, step-backs and a mix of contemporary materials avoids a sense of suburban monotony. This includes stylish anthracite aluminium and generous glazing, which has been thoughtfully placed to allow the maximum amount of natural light to residents. All apartments feature a natural layout with open-plan living spaces, private bedrooms, and built-in storage cupboards.
Cleverly concealed underground, the secure car park also features a handy cycle store and refuse area, along with a lift for easy accessibility. An inclusive design incorporates larger corridor widths for wheelchair users, while sustainability is considered with modern construction methods, carefully thought-out materials, and insulation above the minimum standards.