The design is a mixed-use development compromising a school, community centre, place of worship, and residential, commercial, and retail units. The layout has been configured to create a tall landmark building that would wrap around the corner in a curve, stepping in as it increased in height.
The contemporary design uses simple yet elegant features through variations in scale, proportion, and overall massing. The aim was to create openings to allow natural light to fill the spaces to create a spiritual atmosphere internally whilst also relating to the direction of prayer. An array of planes pushed back and forwards add character, interest, and a unique identity to the buildings, making them stand out from all viewpoints around the site.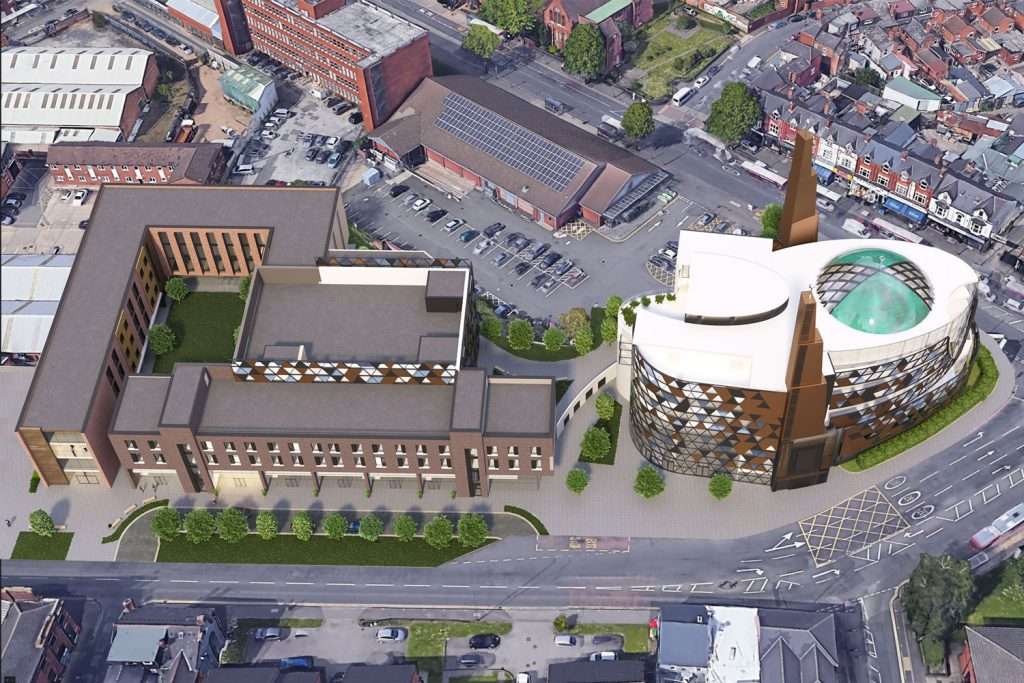 The main mosque which can be seen prominently from the corner junction brings singular visual appeal with two layers of perforated metal skin. The bronze and silver finish offers a nod to traditional Islamic architecture without compromising on a striking contemporary form. For the school portion of the development, a beautiful glass rotunda offers an expanse of natural light alongside neutral brickwork and modern timber cladding.