The general design of this mixed-use development was to create well-defined spaces both internally and externally that still allow for a sense of flow.
Built on the seven heavens concept, the development will regenerate the local area by transforming a largely disused site into a vibrant community and religious hub. It features stunning arches within the courtyard area alongside imprinted Islamic calligraphy and carefully curved façades.
Seven landscaped courtyards create a sense of reverence in the exterior, adopting the idea of Islamic heaven as a garden.
The design uses elegant features with a linear frontage while fusing contemporary and cultural elements together. The orientation and stepping up of the massing help to make the building less imposing and the gradual increase portrays the grandeur of the overall scheme.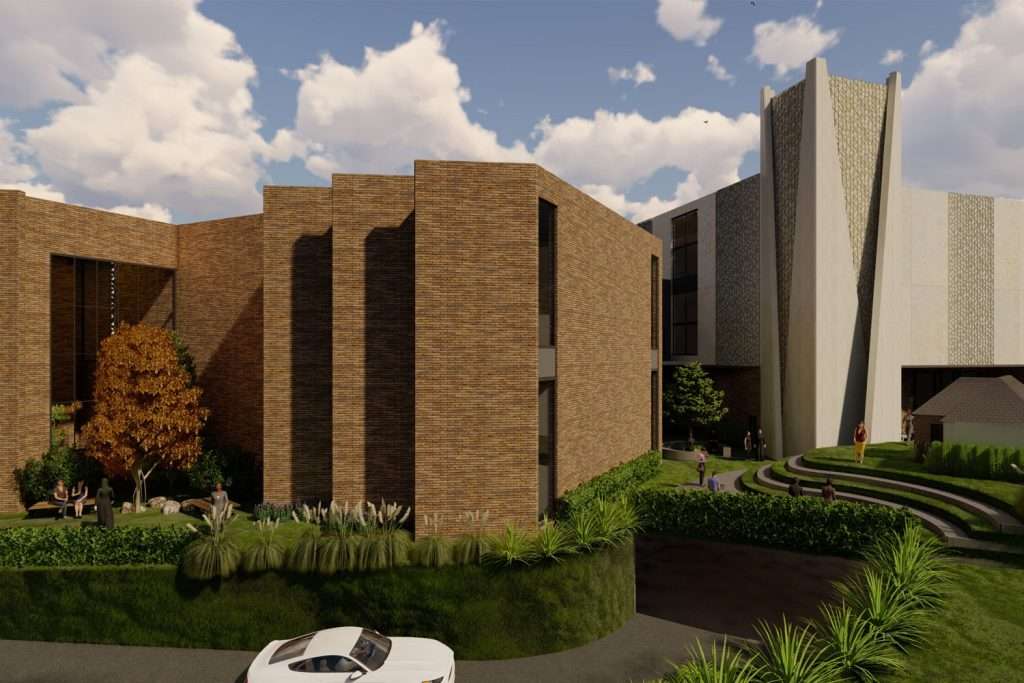 A linear concept was derived to make this building sit more comfortably with the surrounding houses, continuing the building lines from the properties opposite the street. Existing houses have a similar proportion to the proposed elevation, and the lines are staggered to maintain privacy.
This façade is created with a series of portals/fin walls that are stepped. Detail is central to the design, with a combination of glazing, patterned jaalis and engraved wooden panels all featured between each of these portals/ fins. The patterns are geometric with a play of triangles in a random manner.