This inspiring residential scheme comprises 22 apartments, in a dynamic, inner-city area surrounded by industrial warehouses and residential developments.
Regenerating Birmingham from the ground up, the new apartment block mirrors neighbouring developments in a C-Shaped layout for a cohesive, community feel. This layout also allows for a central outdoor courtyard where residents can enjoy some fresh air.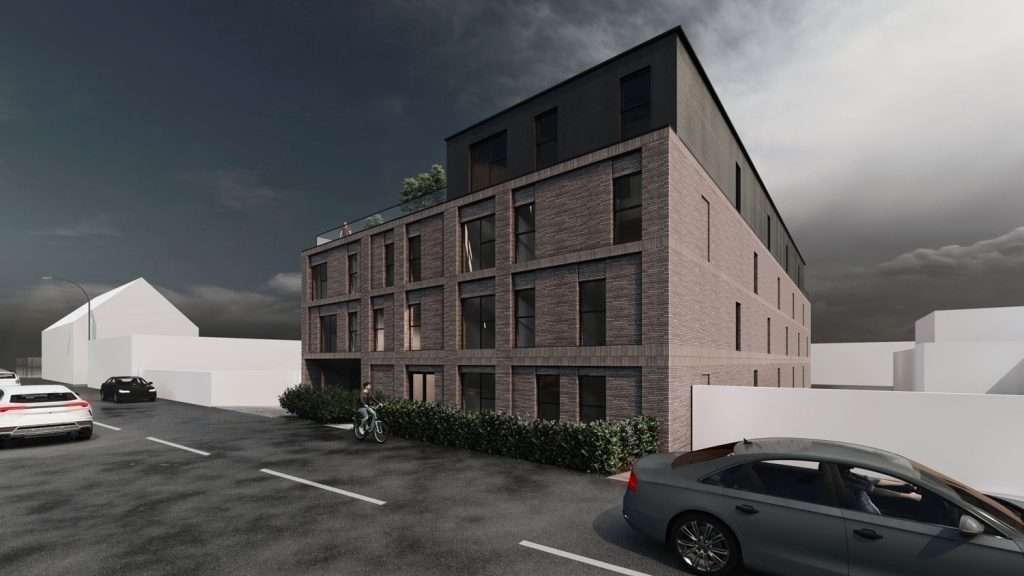 The lower ground floor offers a secure space for residents to park their cars and an out-of-sight refuse area, along with an accessible two-bedroom apartment and access to another side courtyard. Four floors above provide ample space for the remaining apartments, the majority of which feature two bedrooms and open-plan living spaces.
The project will be designed to the highest standards of sustainability. This includes rainwater harvesting to reduce water wastage and reuse where possible such as toilet facilities. Photovoltaic panels will be placed on the roof to maximise solar energy gains for the development.