MADE was initially approached to prepare production information on a previously designed scheme in Birmingham's Jewellery Quarter.
After MADE highlighted the potential problems with the existing proposals and that the spaces created will be very poor, the client asked MADE to demonstrate how this scheme should be developed without compromising on the scale of the development.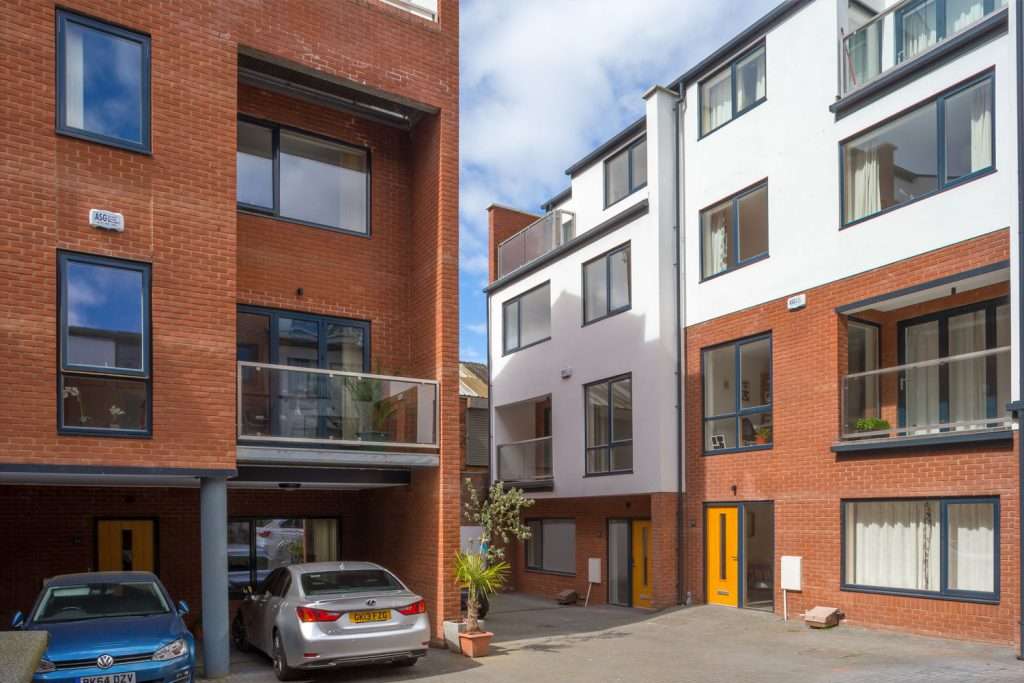 MADE came up with a proposal that created 14 well designed and spacious town houses. The scale and proportions were far better and provided the opportunity to create a create a large courtyard. The distance separations between the dwellings was improved considerably and the client took great pleasure in enjoying the design process as well as then the build stages.
Secure parking was provided in part of the courtyard and in part undercroft.