The client approached MADE to help rejuvenate this 1960s town centre shopping mall after it started to lose both shoppers and retailers.
MADE came up with the concept of providing active frontages to all faces of the building to make the centre more permeable and visible. The existing building whilst lacking in quality and visibility was structurally a sound building. The proposal was to retain as much of the existing building as possible, including the tall office complex at the end of the shopping mall. It was envisioned to be converted to a 4 screen cinema with hotel rooms above.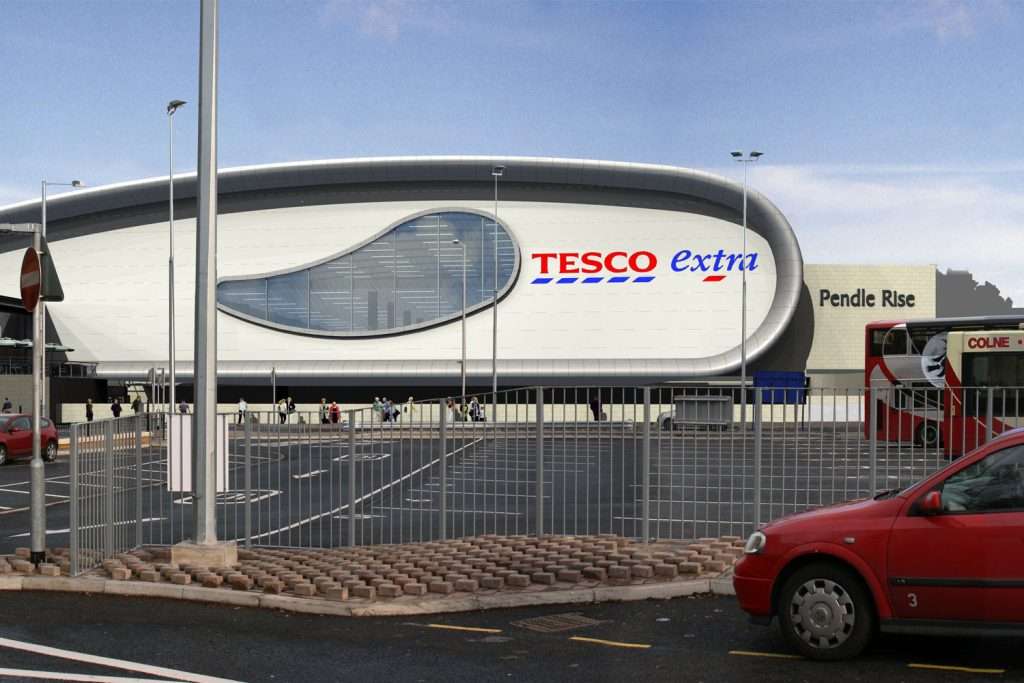 MADE proposed to have the main entrance emphasised and created multiple entrance points into the complex. This allowed permeability on a level that was never seen before in the history of the shopping centre. MADE also proposed a small amount of land swap with the Local Authority to allow for the enlargement of the shopping complex. Introducing the possibility of a major shopping brand into the building would have certainly increased the foot fall through the main centre.
On the High Street side, MADE proposed to extend the complex right up to the back of the pavement, refurbishing and converting the former office block into a hotel, a 4-screen cinema to replace the derelict nightclub, and a 120,000 sq. ft Tesco superstore to the bus station side.