This striking family home will replace an existing dwelling, enhancing the area's unique character with avant-garde design and high-end materials.
The site lies in an established residential area and is well known for its individual houses and large family homes.
The plot of the proposed dwelling is, in its own right, an identifiable plot. It is not part of the curtilage of any of the existing dwellings and the owner purchased it with the vision of designing and building his own family home. The new dwelling is a unique high-quality design that will positively enhance the street scene and impressive feel of the road. It is sympathetic to its surrounding by virtue of mass, scale and design.
Generous glazing, handmade grey brick, and scorched timber cladding will come together on the exterior for an elevated, contemporary appeal. Meanwhile, the floor plan meets the modern need for large, multi-use living spaces combined with cosy, enclosed lounge areas. Light dances through the space from floor-to-ceiling bi-folds leading to the garden, where original trees retain shade and privacy.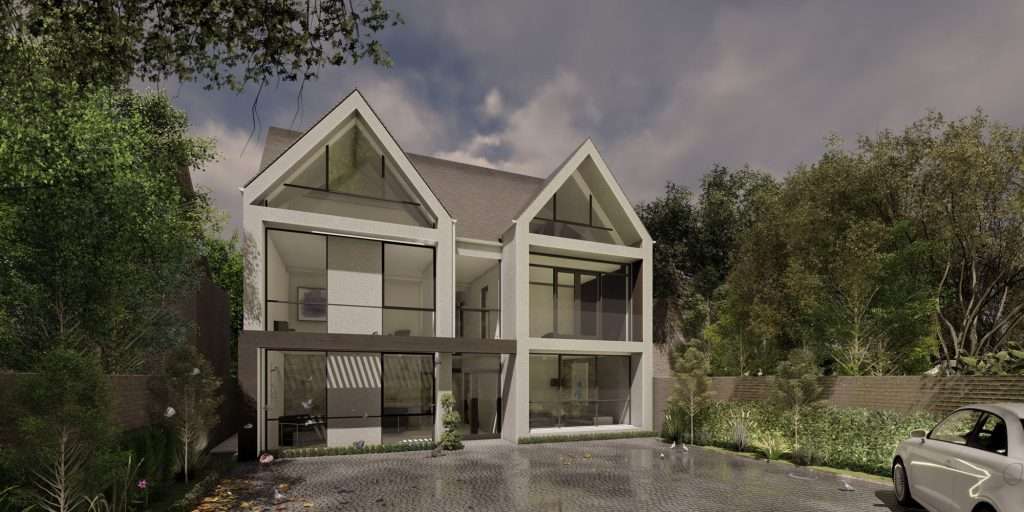 On the upper floors, six generously sized bedrooms are complemented by luxe details such as walk-in storage closets and a sauna. The master features a balcony overlooking the rear garden, as well as a bijou ensuite. Finally, a double-height hallway adds a dramatic sense of grandeur when arriving home, with a spacious reception area for welcoming guests or getting ready to head outdoors.