This luxurious and contemporary family home will be built to the rear of an existing dwelling, in a secluded site with private access. The site lies in an established residential area well known for its exclusivity, home to a number of characterful, aspirational properties.
Nestled in a leafy neighbourhood, the new home sits among secure gated driveways with a distinct sense of privacy. A mix of architectural styles adds character to the area, with our proposed plan pioneering modern clean lines and a more contemporary façade. Seeking sustainability at every turn, the new home will feature an innovative flat roof complete with eco-friendly planting.
The exterior features an amalgamation of interesting forms and elevational depth, drawing the eye to the individual palette of materials. Red brick and timber slats exude warmth, while white rendering and floor-to-ceiling glazing offer a light and enticing entranceway. Inside, you'll find a large open-plan living space with a dual-aspect fire, and four expansive bedrooms. Each one features an ensuite, while the three upstairs bedrooms also offer the added luxury of a walk-in wardrobe.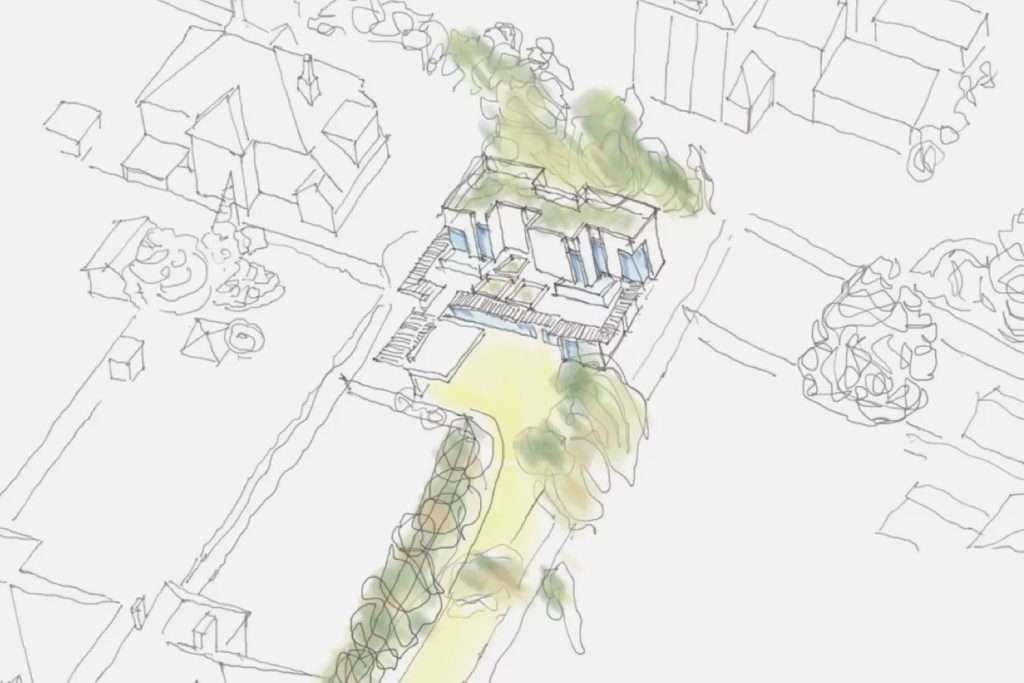 The wonderfully wide hallway is home to a feature staircase and a lift for highly inclusive accessibility. Essential storage and utility areas are tucked away from the main thoroughfare, while separate snug allows additional space for the family to relax.
Our client is keen to reflect the uniqueness and exclusiveness of the area and achieve a high-end finish. We plan to realise his vision with a vicarious scheme that allows for modern-day luxury living.