The design for the school is a more contemporary scheme as compared to the existing building. It will see a much-needed extension with the demolition of two mixed-use properties, to be replaced by a landmark building and improved access to the existing buildings.
In a facing brick to match the adjacent façades, the new building offers a visually pleasing stepped effect alongside neighbouring dwellings. Floor-to-ceiling glazing on the ground floor provides a welcoming frontage and a light-filled reception area. Meanwhile, a larger sports hall accommodates a full-sized court to further enhance the facilities of the school.
In the extension, large classroom windows offer an abundance of focus-sharpening natural light, with dark grey frames and lead cladding for a contemporary finish. New access on Summer Road adds value in place of an extremely narrow existing access point from Spring Road.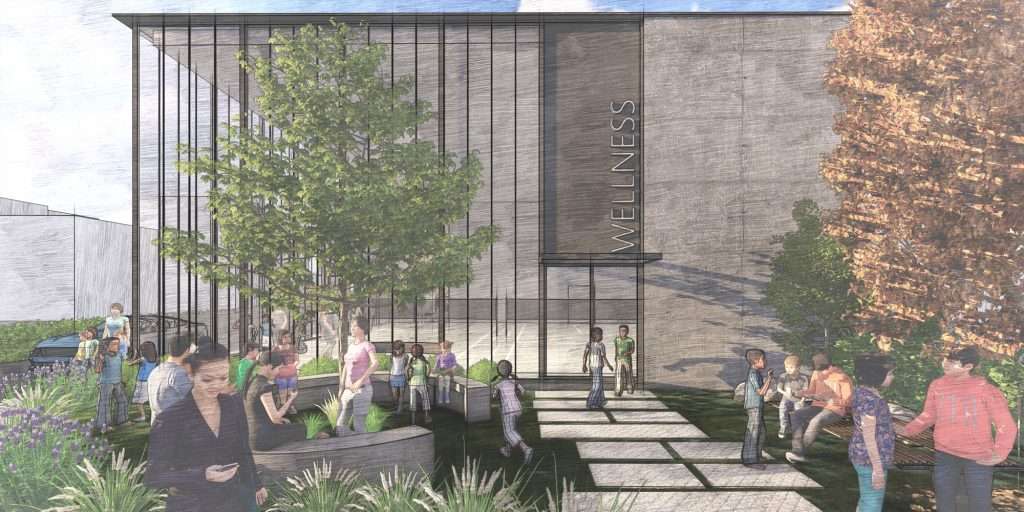 This revitalising extension enhances the facilities of the school with the addition of classrooms and a large double-height sports hall. The proposed upper floors will be an additional story towards the front of the property and at the rear to achieve the double height space for the sports hall. This features translucent insulated panels to provide both light and privacy to pupils during their P.E. lessons.
Finally, landscaped garden pockets punctuate the front and rear of the new buildings to serve as enriching outdoor breakout zones.