Our client approached us to discuss the possibilities with his existing 1970s bungalow with a view to extending upwards. This site is on a highly premium street in the most desirable Little Aston area of Staffordshire.
We carried out some initial feasibilities and advised the family of various options together with the likely construction costs for each. It was concluded that a demolition and a bespoke property would be not just the best way forward but one that is the most cost effective.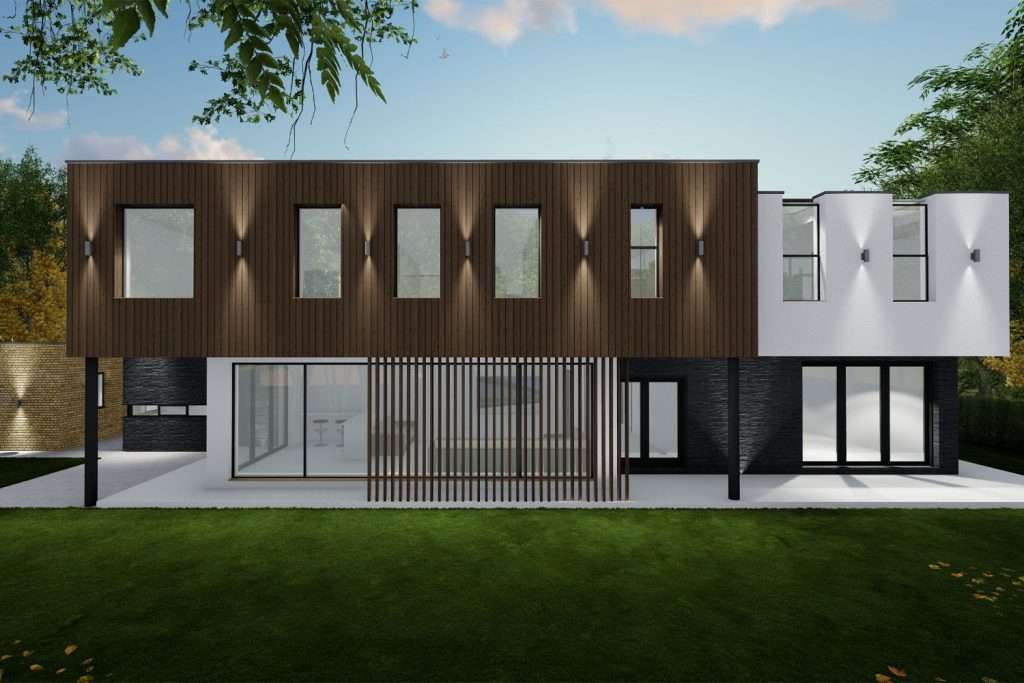 The client entrusted MADE with the complete design. MADE carried out several briefing meetings to understand how the family live, work and share their space and time together. This set the stage for the design solution which will provide the family healthy and beautiful living spaces, areas for friend and family entertainment complete with the facility to work from home in harmony.
MADE repositioned the house to take full advantage of this beautiful corner plot. Re-orientating the new house to take full advantage of the cool northern light as well as creating a warmer south facing garden.
The northern face is dominated by a double height glazing to a feature sunken with double height reception/lounge whilst the southern face has deeper reveals and brise-soleil to keep any strong sunlight out but still provide copious amount of natural light into the rooms. The veranda on the lower level provides enjoyment area whilst shading oneself from any strong sunlight.
Inside, it's easy to lose yourself in the palatial layout, which features five bedrooms, multiple bathrooms, a bar-cum-lounge, and open-plan kitchen living space, a cinema room, and a statement-making sunken drawing room.