Tucked away in a secluded spot in Solihull's green belt, this standalone dwelling will replace an existing property for a family home with a high-impact finish. Achieving planning permission for a property of this scope inside the highly sought-after greenbelt is no easy feat, but armed with a compelling design proposal, MADE is confident construction will go ahead.
The design features flat roofs, providing more floor-to-floor height internally; while externally the language of the overall dwelling is designed so that it blends in with the surrounding landscape.
The current home features poor circulation, cramped dysfunctional spaces, and an uninspiring façade, last modified in the 1950s. Inspired by Warwickshire farmsteads, the new property will feature a welcoming courtyard and large driveway, evoking a real sense of arrival. This grand entranceway is further enhanced by the exterior façade, with timber slatting, full-height glazing, and a canopied veranda.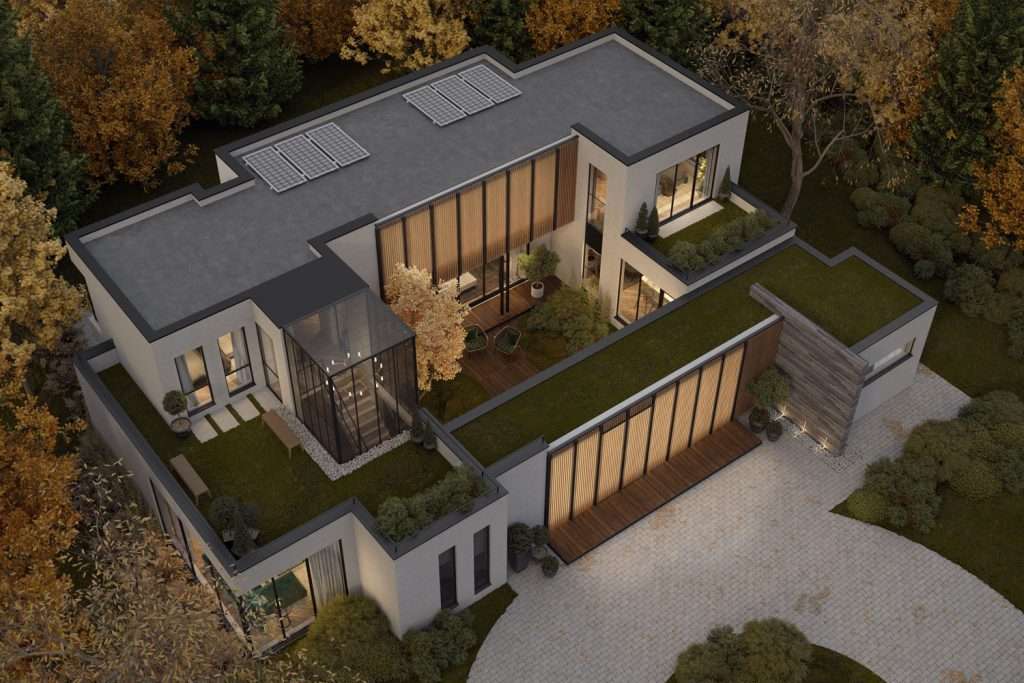 The sense of stylish grandeur continues indoors, where you'll find a feature staircase, multiple lounge areas and an open-plan, split-level kitchen diner. Upstairs, three luxurious bedrooms all feature walk-in wardrobes and ensuites, with a fourth bedroom located on the ground floor.
Upper-floor terrace gardens make use of the green flat roofs and provide an additional place to sit out and enjoy the morning sunshine. Tall windows to the rear allow for unfettered views of the surrounding natural landscape.